Operation Blessing was birthed in 1980 after realizing the overwhelming need of a place to supply food, clothing, and household items to those in emergency or stressful situations. Its mission began with only two large black garbage bags of clothing and some canned food, located in a storage room in the back of a Christian bookstore located at 210 S. Main Street in Cleburne, Texas.
As the ministry began to grow it was moved to several other locations; none of which had enough space to distribute larger items of need such as furniture. In October of 1994 the blessings that had been so freely given in the name of Jesus came back to the ministry in the form of a large facility which was donated by the Heights Church. 

It was the original church built by Pastor George Willis. Since that first day, Operation Blessing has served thousands of individuals in need and continues to bless many in our community.
---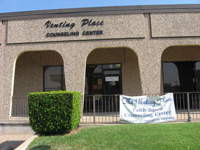 The Venting Place is a faith Based Counseling Center offers help in recovery from life controlling problems, such as chemical dependency anger management, marriage problems and stress management.  It specializes in Christian counseling and therapy for the whole person SPIRIT-SOUL-BODY.  We work to help other chart a plan - a course of action that brings healing to spirit, soul, and body, based on standard principles and Godly wisdom in a safe place to vent.
The Venting Place is located at:
501 N. Heard St.  Ste. E
Cleburne, Texas 76031
Phone: (817) 645-3240
---
The Medication Assistance Program is a program that is available to persons with low or no income and persons with NO private insurance for medication coverage. This program is for long term medications only.

Once application has been made it may take 2-12 weeks for the patient to begin receiving their medications and there should be no interruption to service unless there is a change in the medication.

Information required to apply for Medication Assistance:
* Driver's license or picture I.D.
* Social Security Card
* Social Security Award Letter if available
* Social Security 1099 (most current)
* Denial letter from Medicare or Medicaid
* Tax Return (if filed) (most current)
* Proof of any other income (retirement, etc.)
* Drug allergies
* Doctor information (if not a local physician)
* Must be a Johnson County resident

Call (817) 645-0688 to speak to an advocate about the Medication Assistance Program. Office hours are Tuesday and Thursday from 10:00 a.m. to 1:00 p.m.